Finding Stories in Data: A presentation to college journalists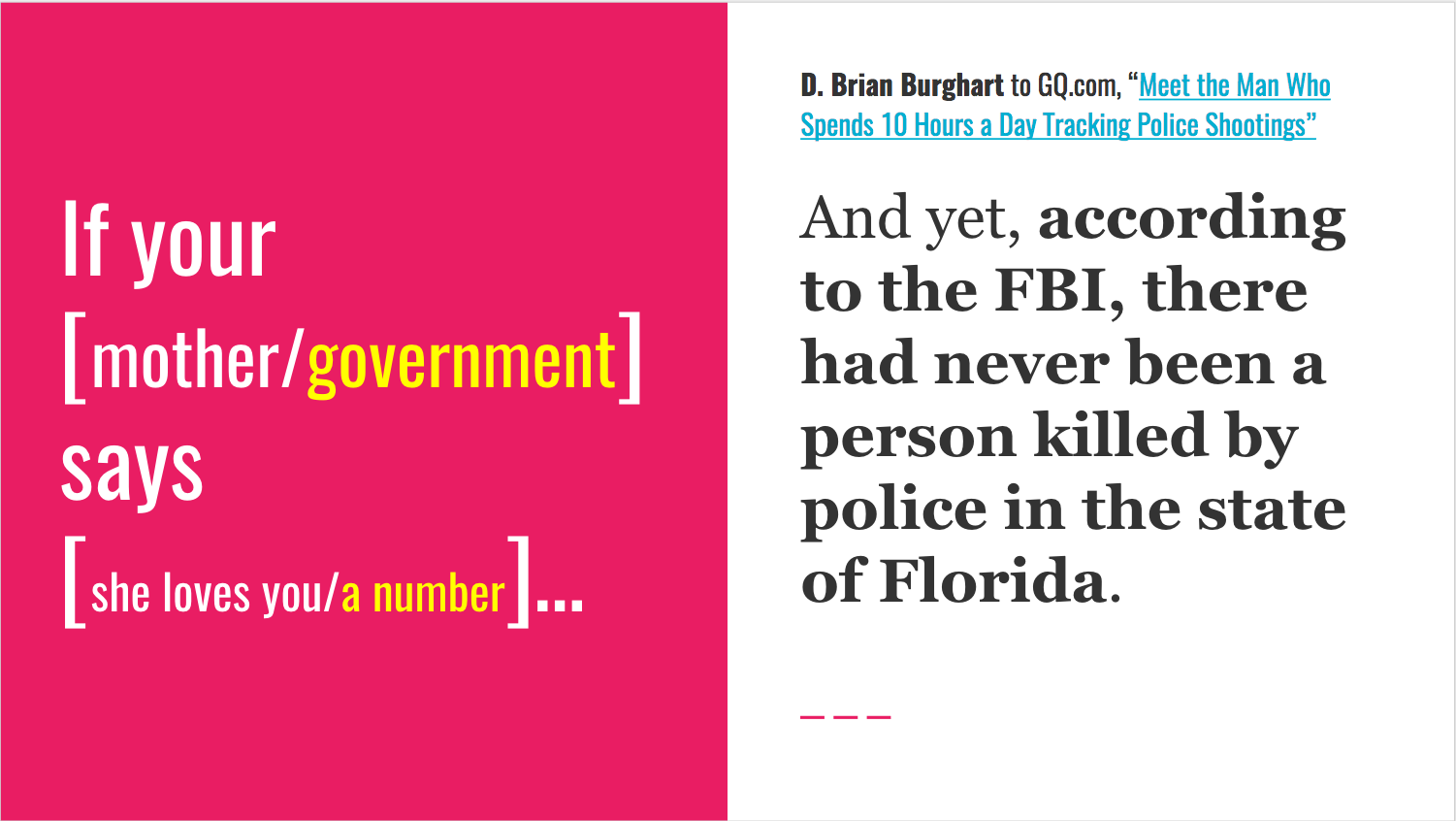 This past weekend, I did a quick session at the Associated Collegiate Press Midwinter National College Journalism Convention on how to find stories in data.
You can find a repo with links to my slides and my big list of links here:
https://github.com/dannguyen/acp-2017-finding-stories-in-data
The slides:
It's not a great or finished presentation, but I've been meaning to put together a reusable deck/source list so I can do more of these presentations, so it's a start. Since this session was for college journalists, most of whom I assume fit the "unknowledgable-of-statistics" mold, I tried to talk about projects that were relevant and feasible for their newsrooms.
In terms of how to get started, my best advice was to join crowdsourcing efforts put on by organizations like ProPublica. Data entry/collection is always a dry affair, but it is always necessary. So it's all the better if you can find data entry that works towards a good cause. Here's a few examples:
Fatal Encounters - Well before Ferguson, this project – started by a single, curious journalist – recognized the severe deficiency of data on police shootings.
Documenting Hate - ProPublica's initiative to count hate crimes and bias incidents and create a national dataset.
TrumpWorld - BuzzFeed has logged more than 1,500 of the Trump Administration's business and personal connections. Use their spreadsheet and help them find more connections.
The best insight I found while gathering material was this GQ interview with Fatal Encounters founder D. Brian Burghart: Meet the Man Who Spends 10 Hours a Day Tracking Police Shootings.
Here's how I documented it in slides: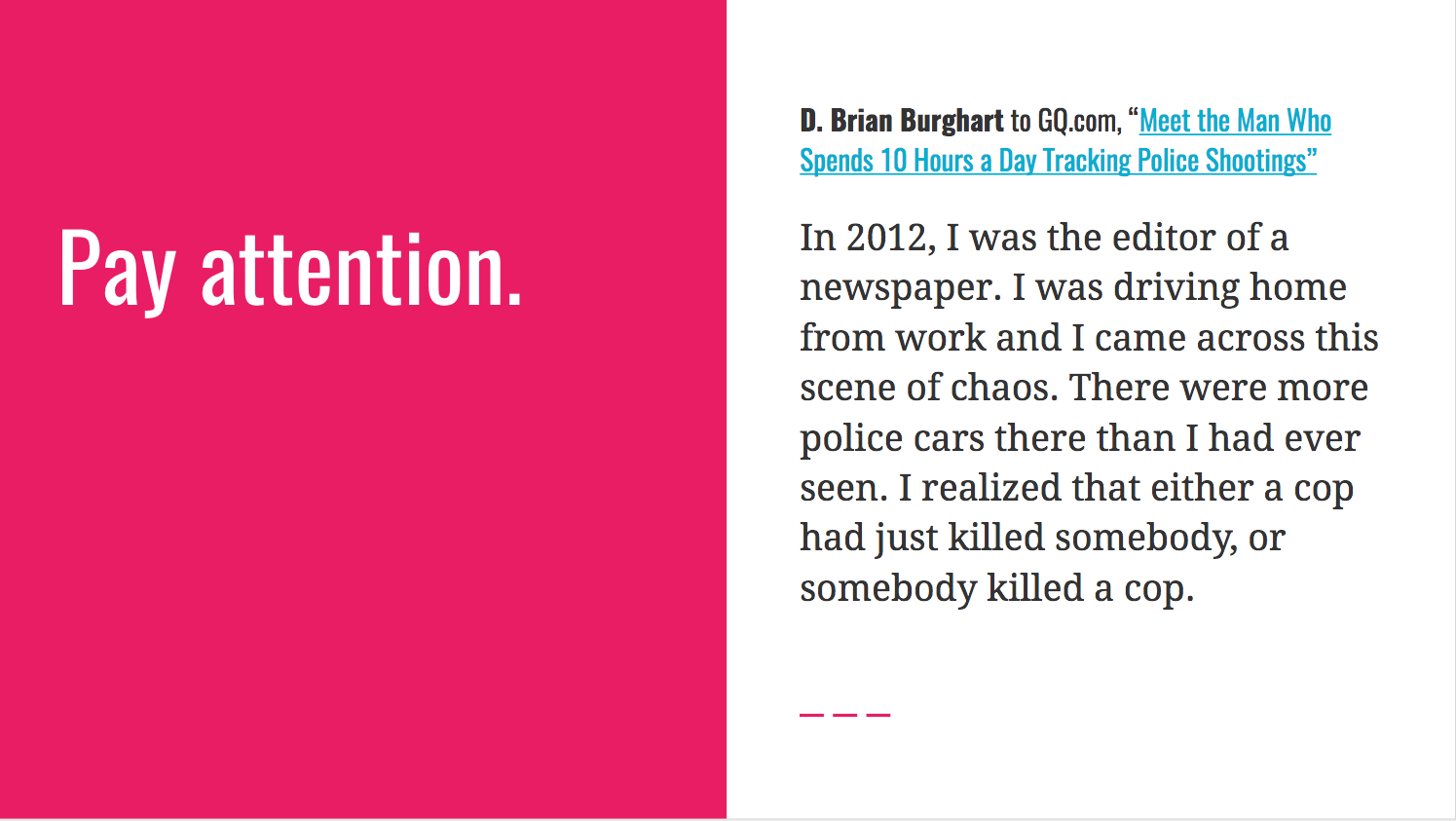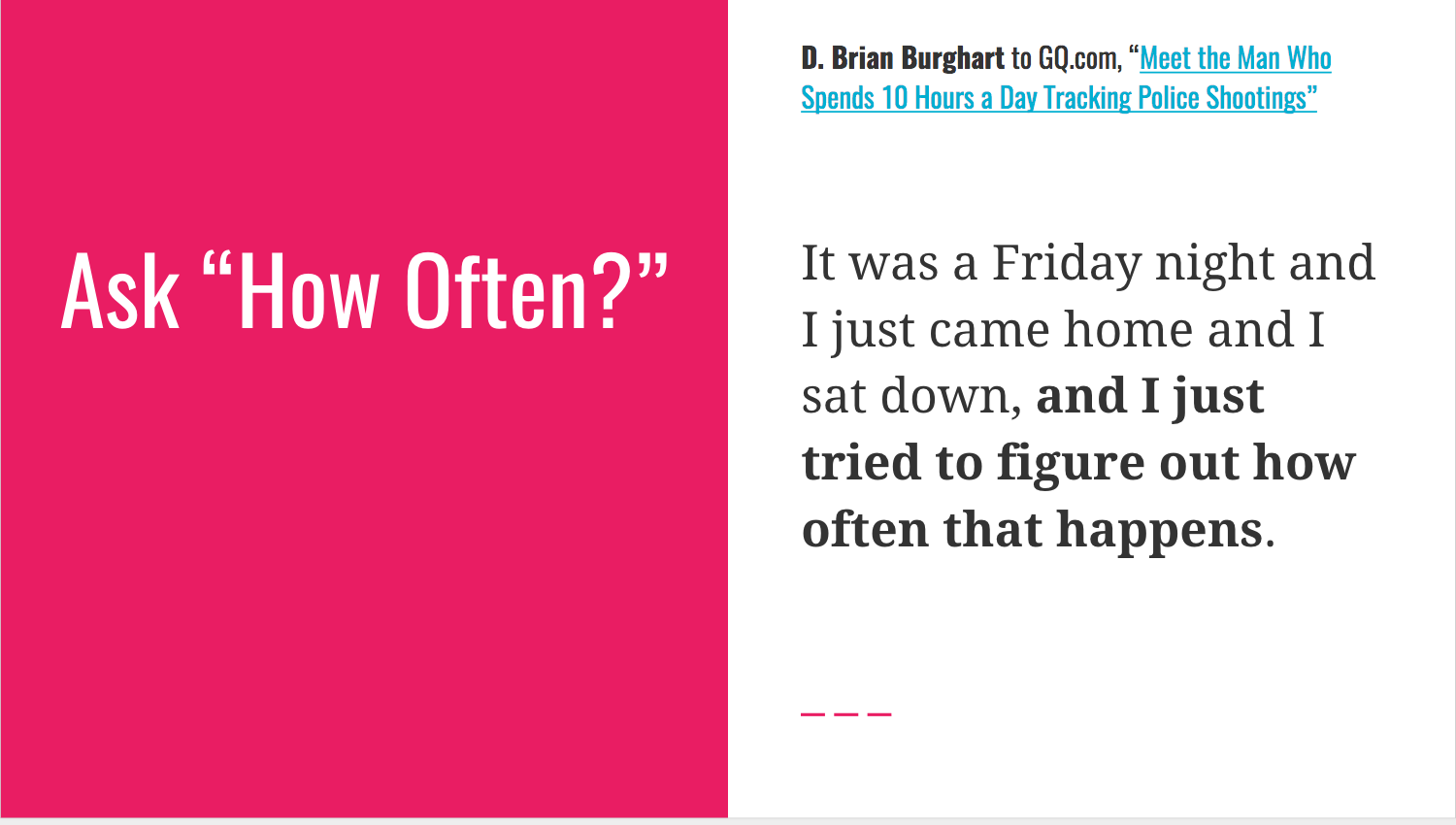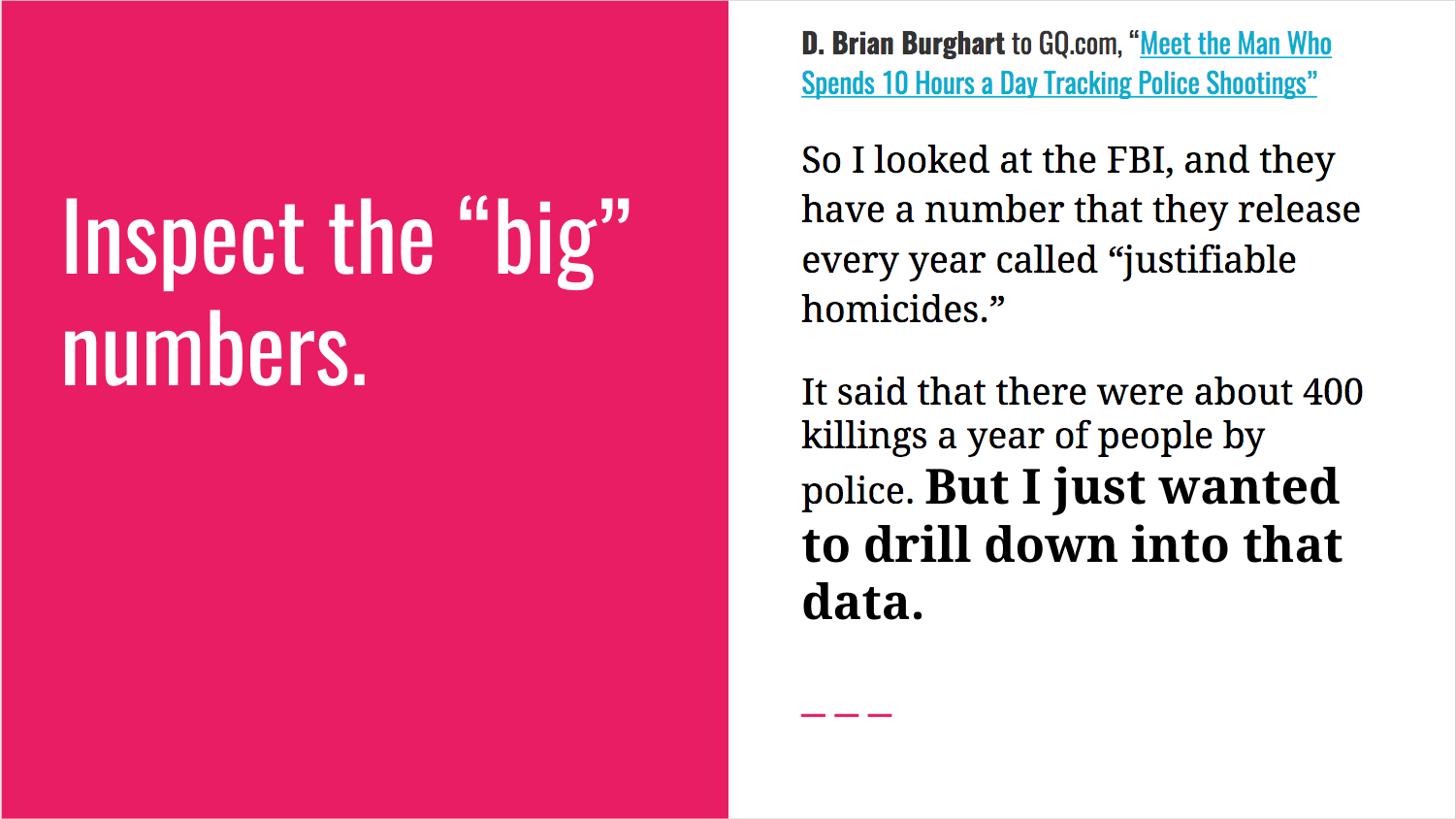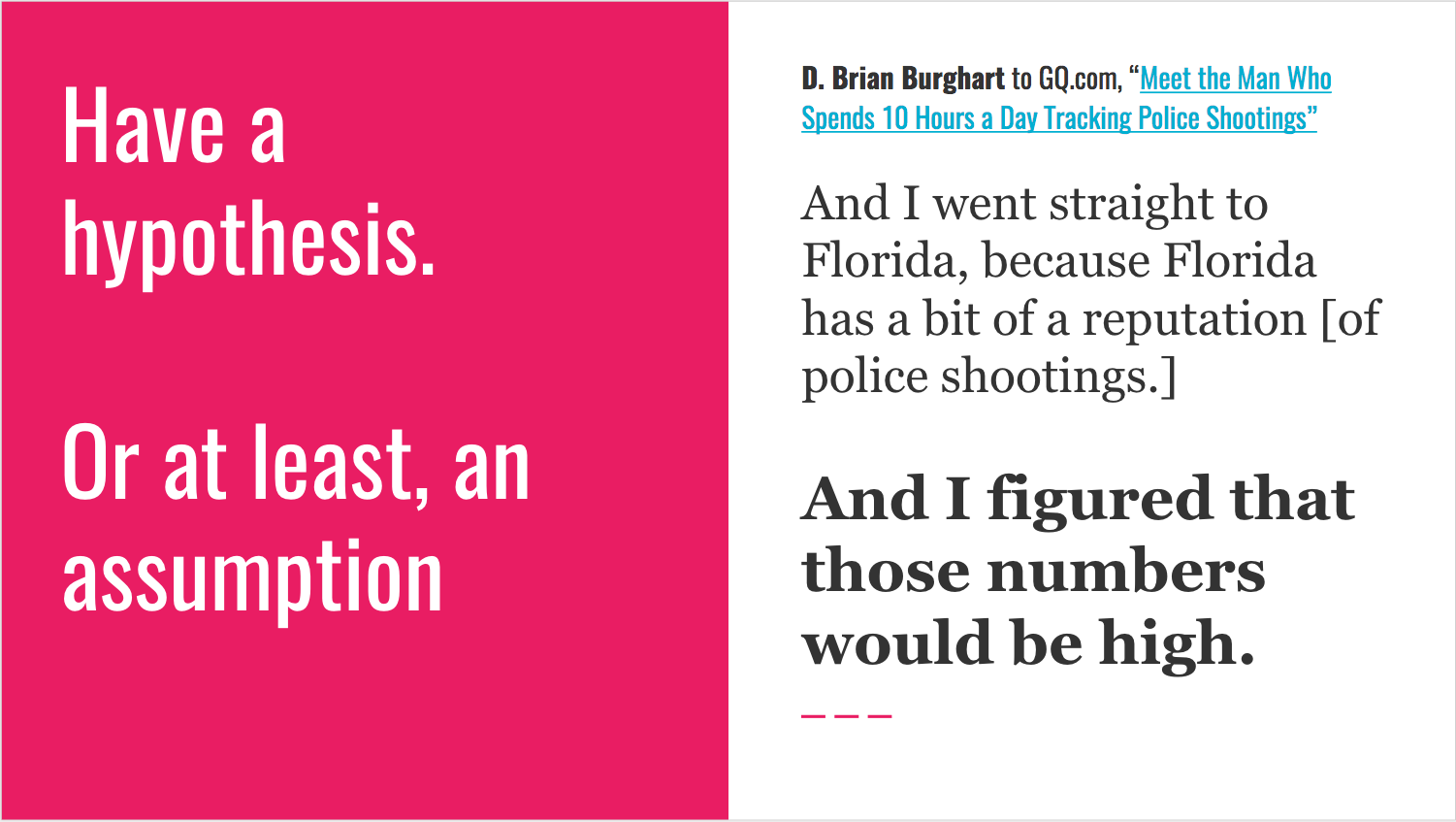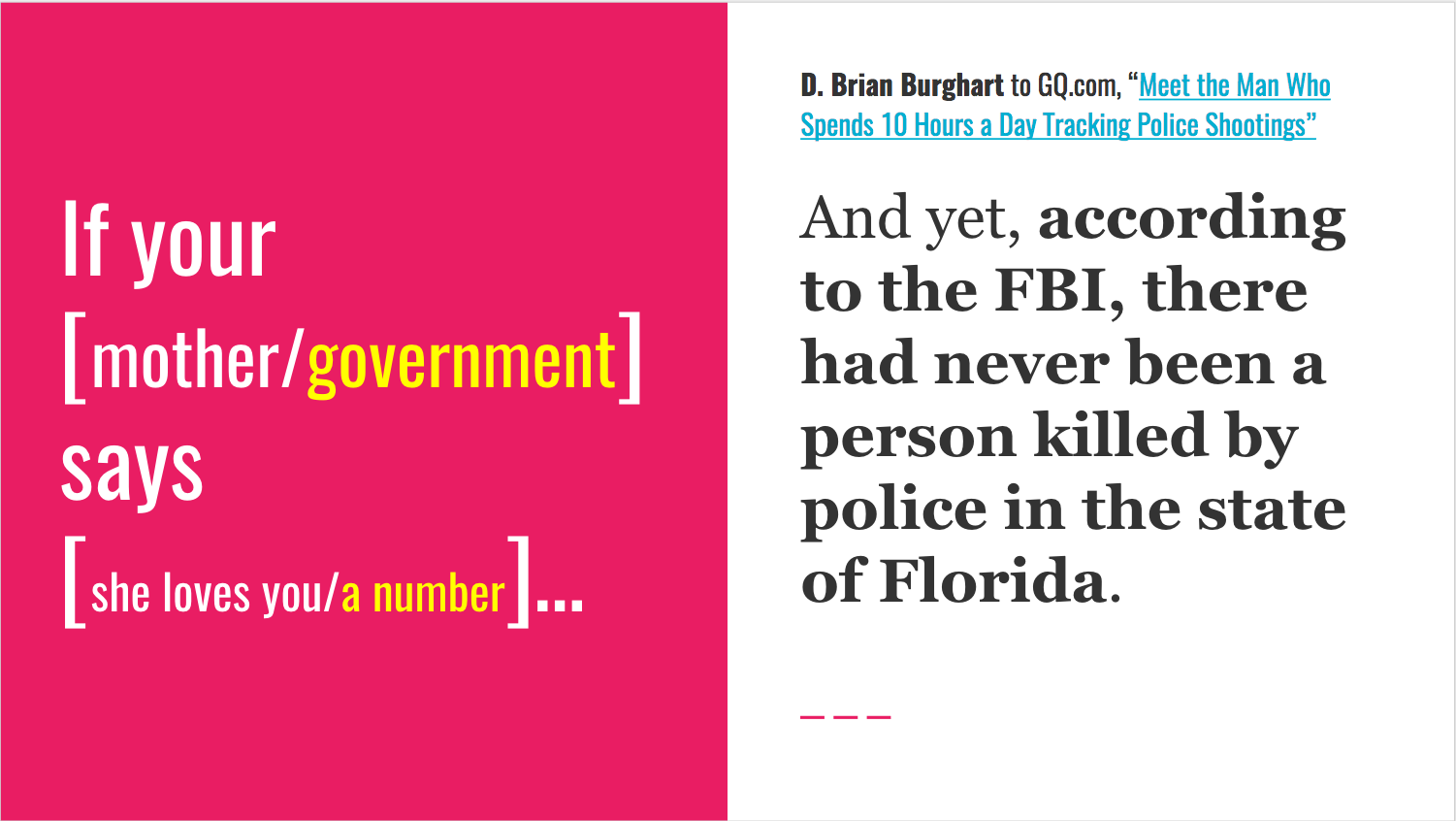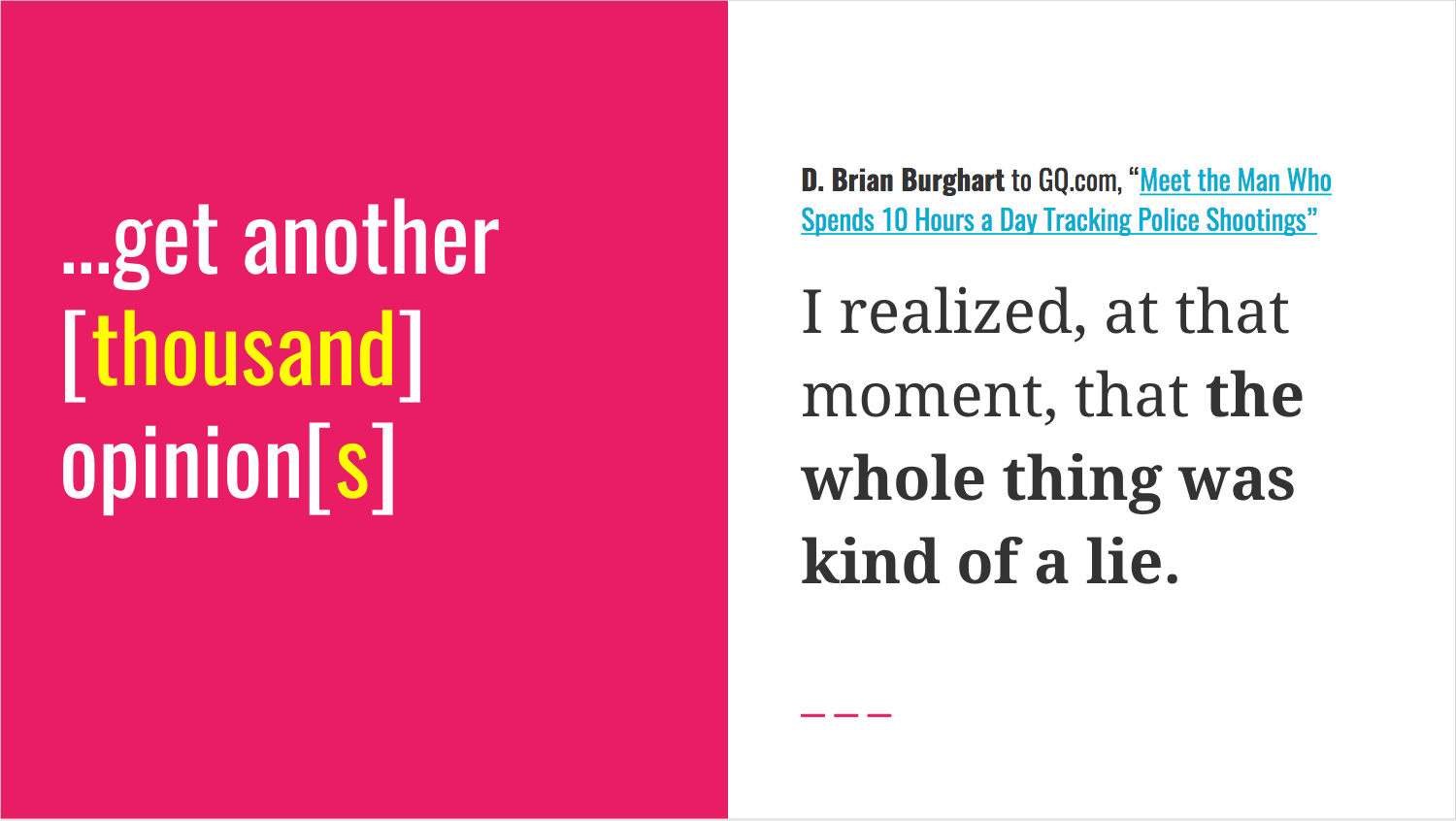 The main technical advice I gave to students was: Use a spreadsheet for everything. Burghart's vital contribution to journalism is proof of this method.